Black Widow! Serenity! Judge Dredd! Miracle Man! The Vampire Diaries! The X-Files! George Romero! Deadpool! They all have brand new series arriving in January 2014 and you can read more about them in the latest edition of our regular, free, monthly webzine, Illuminations.
You'll also find our graphic novel recommendations and ones to watch, a look at this month's History Book, 'Chew', and Biff's Bit, featuring some important news on Fantagraphics.
Click on the large front cover image below to open the pdf file in your browser, then read on or save it for later!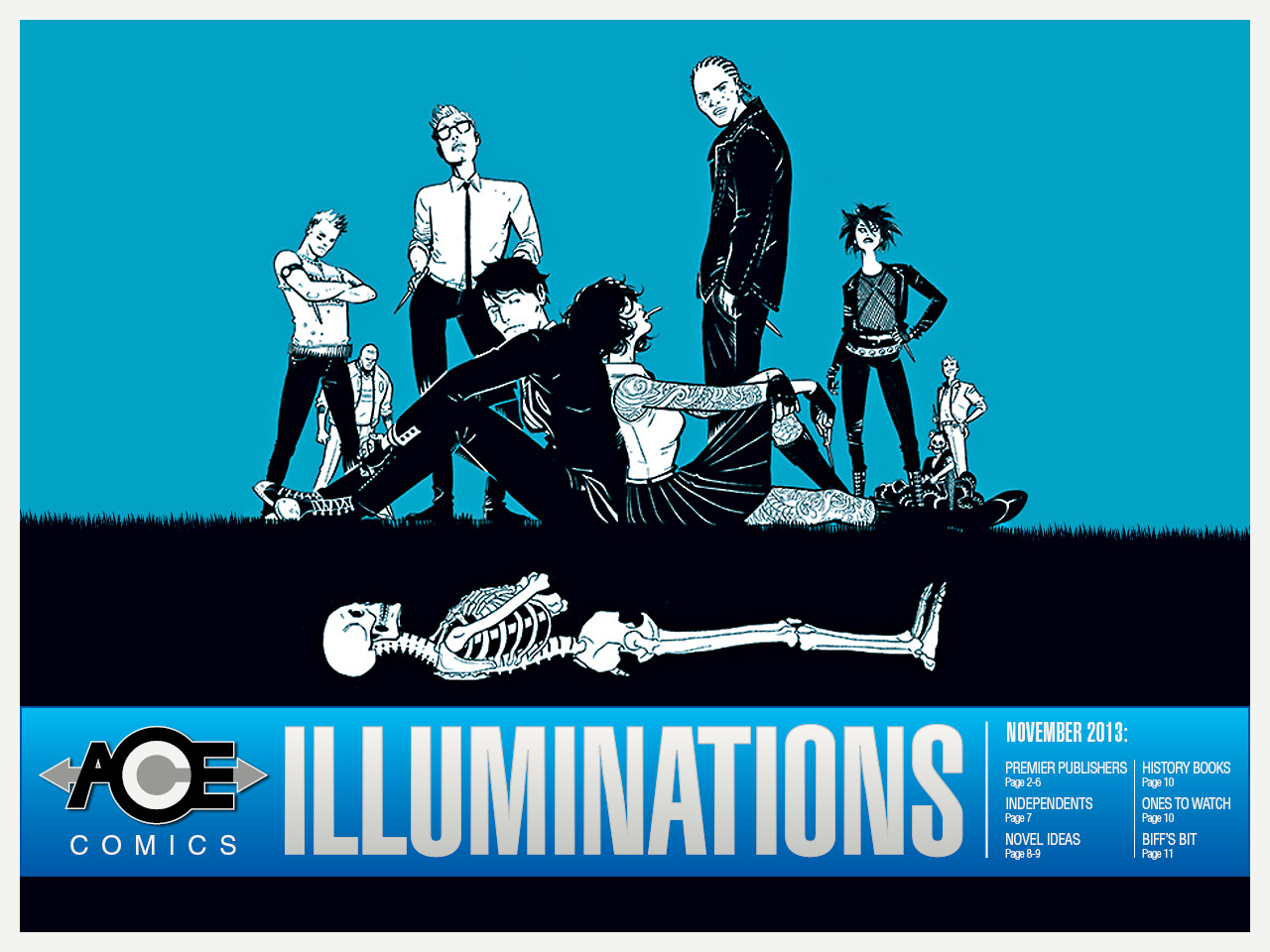 You can download older issues of Illuminations here.