"All his life has he looked away… to the future, to the horizon. Difficult to see. Always in motion is the future." – Yoda
But you can look to the future right NOW in Illuminations! More specifically January 2015, when Star Wars, Mortal Kombat X and Disney's Frozen adaption will all be landing at ACE Comics.
We have 50 (!) great new series featured in the November edition including Ant-Man, GI Joe: Snake Eyes – Agent Of Cobra, Feathers, Conan / Red Sonja and Fables: The Wolf Among Us to name a few.
You'll also find Hellblazer, Deadpool, Guardians Of The Galaxy, Squidder and David Mack in the Novel Ideas section, October's Top 20 Best-selling Graphic Novels Chart and Marc takes over Biff's Bit for the month, looking at Comics For Christmas and a fantastic book from Improper Books called Night Post!
Click the image below to open the pdf file, then read online or save it for later!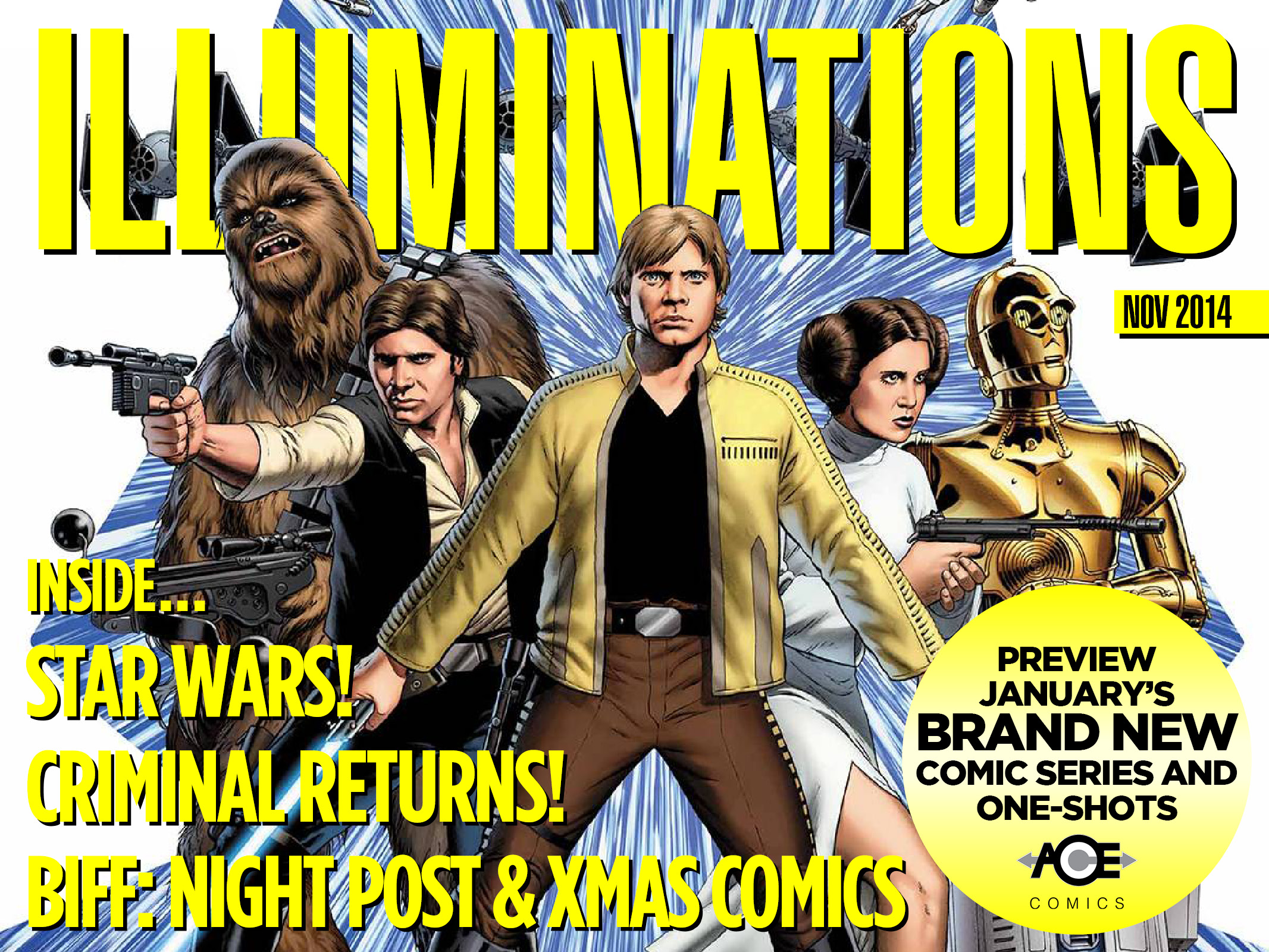 Visit our Illuminations page, for previous issues.