The lastest edition of our webzine, Illuminations, is now live and available to download for FREE!
This July you can look forward to a whole host of new titles including The Blacklist, Star Wars: Lando, Arkham Knight: Genesis, We Stand On Guard, Star Trek / Green Lantern, Mercury Heat, Civil War and a whole host more. You will find information on a total of 48 new books in Illuminations!
Novel Ideas features recommended graphic novels including Star Wars, Red One, Hellboy, Joker, Mad Max, The Dark Knight Returns and Aliens, and Biff brings your attention to the ACE Comics Awards in his 'Bit'.
Rounded out with ACE Comics' Top-Selling Graphic Novels for April (including Harley Quinn Volumes 1 and 2, Prometheus: Fire And Stone, Jupiter's Legacy: Book One, Sunstone Vol.2, Batman Volumes 5 and 6 and The Walking Dead Vol.23), it's 13 pages of full-on comics information and pretty pictures at no cost!
Hit the image below to open the pdf file, then read online or save it for later!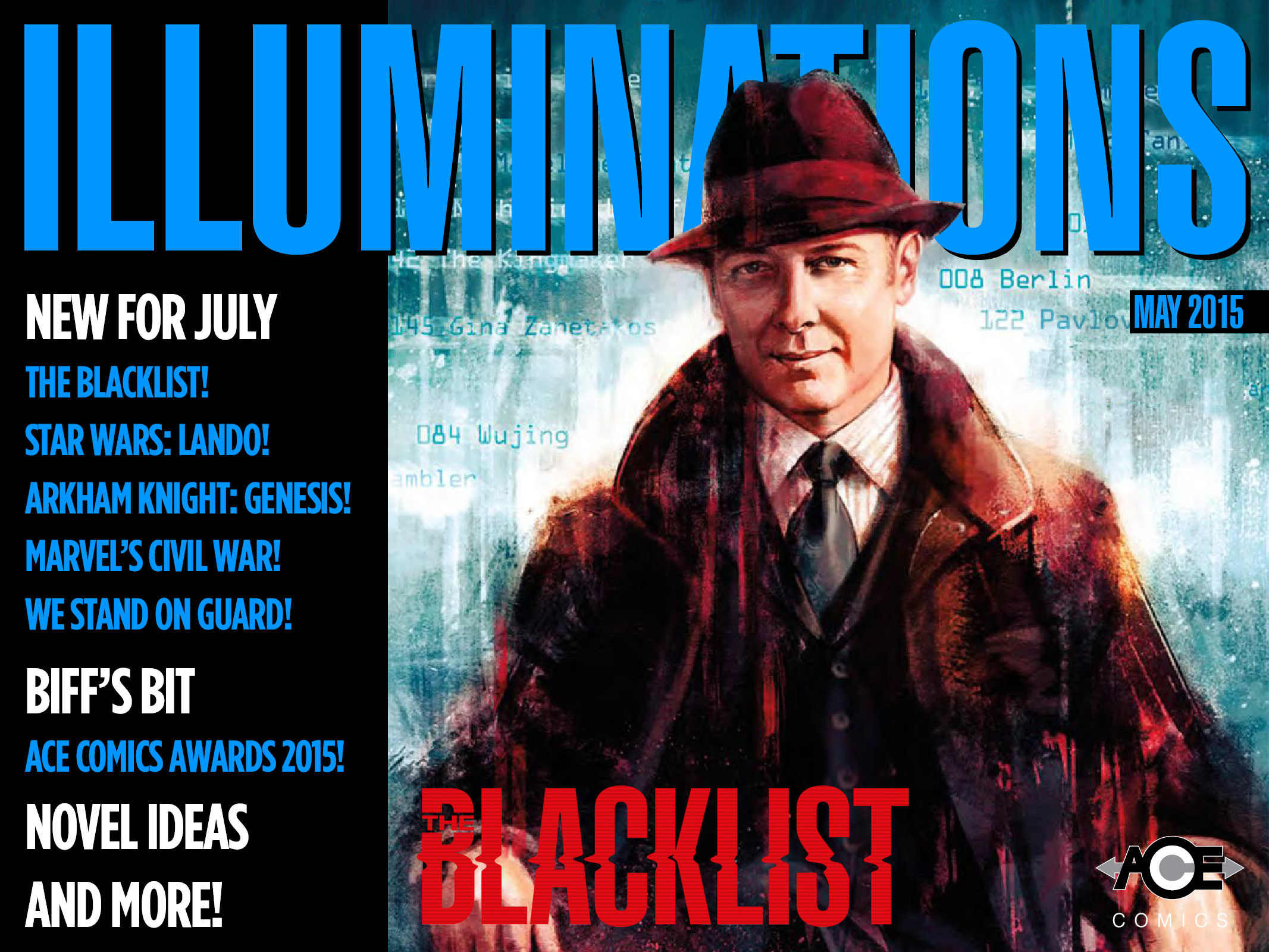 Visit our Illuminations page, for previous issues.