April's edition of our free webzine, Illuminations, which happens to be our biggest ever, is now live!
As we look to June's big new series and one-shots, the standout titles include Starfire, Thors, Tales Of Honor, Archie, Starve, Black Hammer, Tank Girl, Constantine: The Hellblazer and Harley Quinn And Power Girl. There's information on all of these titles and a further 65 books!
Our recommended Novel Ideas include Hellboy And The BPRD, SHIELD, Avengers, Batman: Eternal, Hawkeye and more, while Biff reflects on his experience of this year's London Super Comic Con in Biff's Bit.
At the back, you'll find the rundown of ACE's Top-Selling Graphic Novels for March including Avengers: Rage Of Ultron, Revenge, AXIS and Nemo: River Of Ghosts. And all of this is 100% FREE!!
Hit the image below to open the pdf file, then read online or save it for later!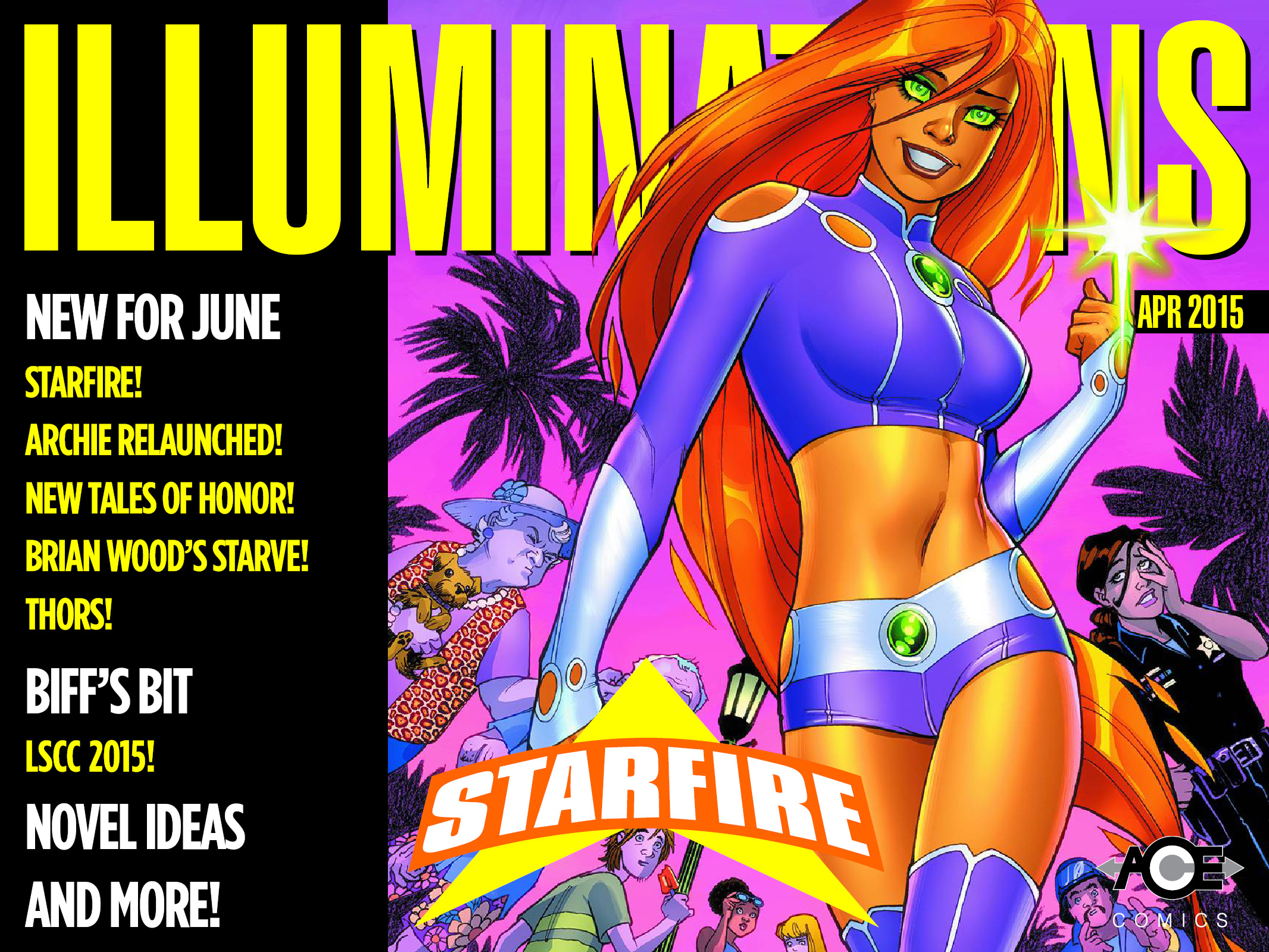 Visit our Illuminations page, for previous issues.