Worth waiting for, we have the latest edition of our free webzine, Illuminations!
Featured this month is the arrival of Titan's brand new tandem Doctor Who series, plus all of the big debuts heading your way from Marvel, DC, Dark Horse, Image, IDW and a whopping two-pages of Indies!
Biff evaluates the collectible nature of comics in Biff's Bit and we have the Top 10 Bestselling Graphic Novels listed to boot!
Click on the image below to open the pdf file, then either read it online or save it for later (file size is 3.41MB, so you may have to wait a couple of minutes to load, depending on your connection speed).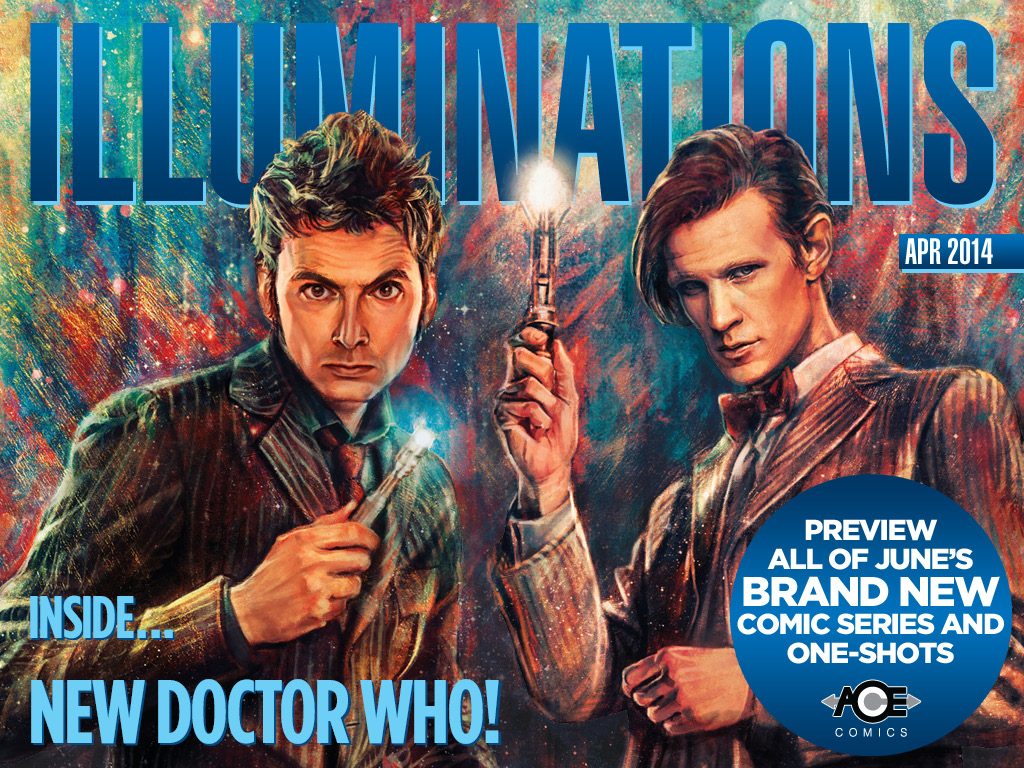 Visit our Illuminations page, for previous issues.