Hot on the heels of the first issue, the second Illuminations of 2015 is now live!
This month the webzine is HUGE featuring information on more than forty (!!) 'Convergence' titles from DC, as well as another forty-eight regular books across all five big-hitters (Marvel, DC, Image, Dark Horse, IDW) and the independents.
Among the nearly-ninety titles, look out for the lowdown on Archie vs Predator, Empire: Uprising, Avengers: Ultron Forever, Jupiter's Circle and our cover star, Des Taylor's Scarlett Couture. There's also a list of Marvel's 'True Believers' titles, a series of first-issue reprints at bargain prices!
Sixteen graphic novels are highly recommended in Novel Ideas, Biff takes a look at the 'Crisis In Infinite Crossovers' in his Bit, and there a rundown of ACE's top-selling graphic novels in the chart for January. Plus, it's all for FREE!!
Don't delay, download today!
Hit the image below to open the pdf file, then read online or save it for later!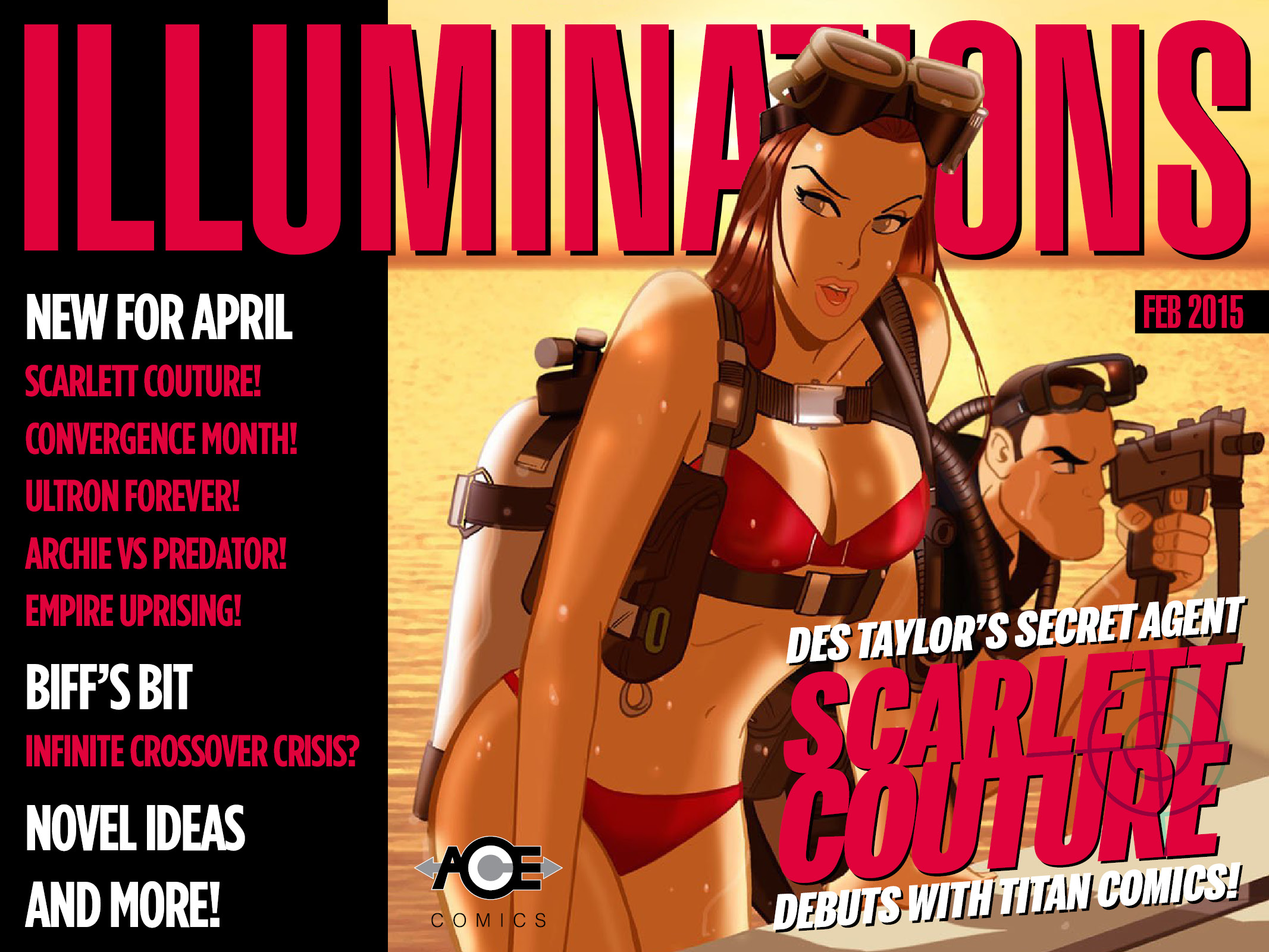 Visit our Illuminations page, for previous issues.