The second edition of Illuminations, our free webzine, is now live!
This latest issue features all of the eagerly anticipated new series and one-shots from the big five publishers (Marvel, DC, Image, Dark Horse and IDW), plus a smattering of fine choice cuts culled from the many independents.
Dredd: Dust is our cover star, heralding the new two-part story from the world of the fabulous Dredd movie. Inside, you'll find details on books such as Star Wars: Poe Dameron, Aliens: Defiance, The X-Files, Harley Quinn's April Fools Special, Xena, Warrior Princess, Vikings, Strawberry Shortcake and The Fix. There are forty-two titles listed, so you've plenty of new reads to choose from.
Fight Club 2, Pretty Deadly Vol.2, The Twilight Children, The Complete Emily The Strange, How To Talk To Girls At Parties and Paul Dini's Dark Night: A True Batman Story all appear within the pages of our 'Novel Ideas' feature.
This month, Biff has a couple more Marvel recommendations, and looks at the increasing number of TV and movie related comic books finding their way onto the market.
Illuminations finishes with January's 'Top 20 Graphic Novels Chart', listing the best-selling books at ACE Comics for the start of the year.
To get to grips with this digital bundle of comic book imagery and info, hit the image below to open the pdf, then read it online or save it for later!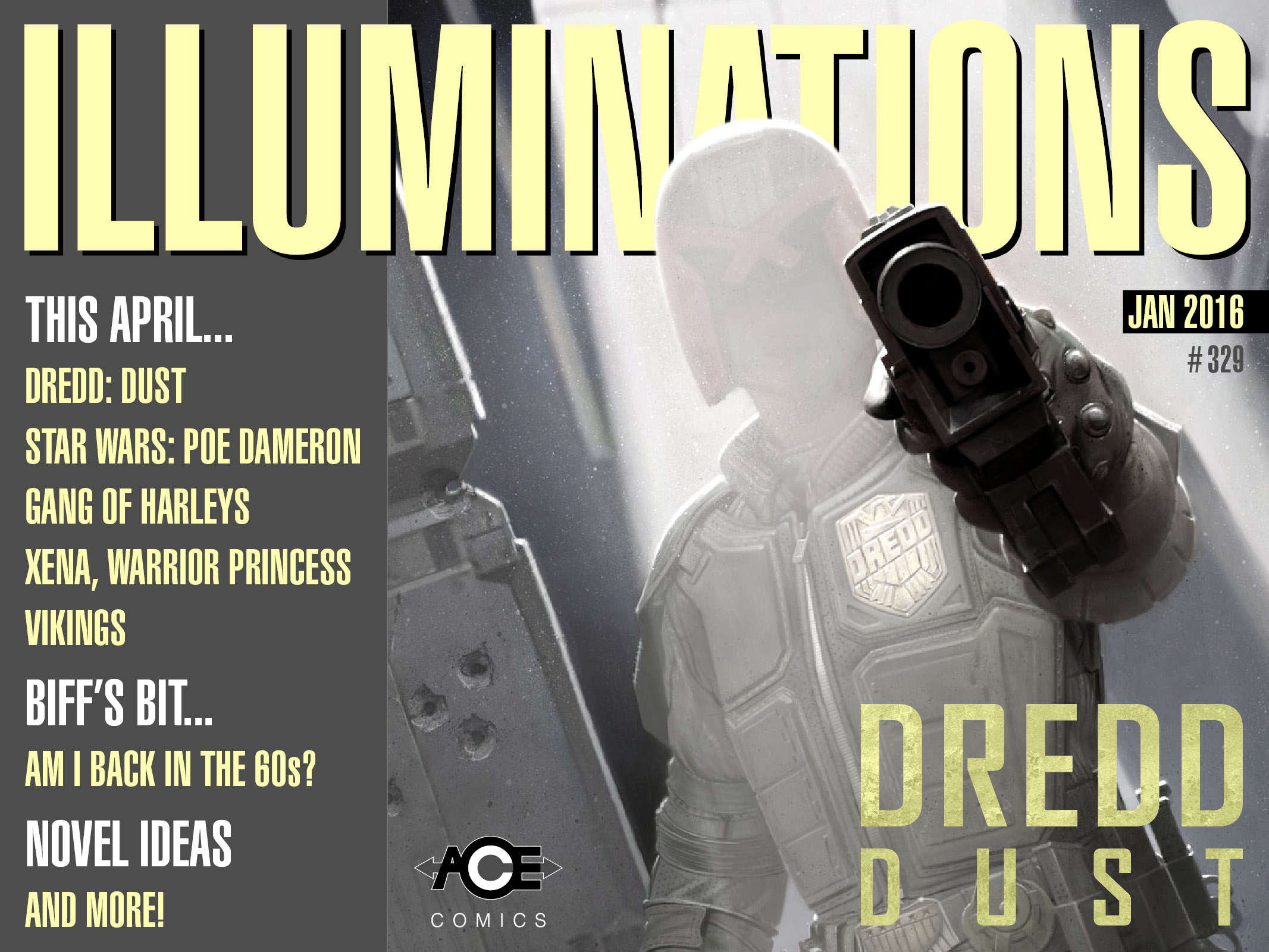 Visit our Illuminations page, for previous issues.