The June edition of our free webzine, Illuminations, is now live, featuring a look at all of the great new series, one-shots and graphic novels heading your way in August!
Make sure to check out Biff's Bit – where Biff takes a look at Educating England and The Death Of Wolverine – and our Top 10 Bestselling Graphic Novels for May.
Click below to open the pdf, then either read it online or save it for later (file size is 4.46MB, so you may have to be a little patient during loading, depending on your connection speed).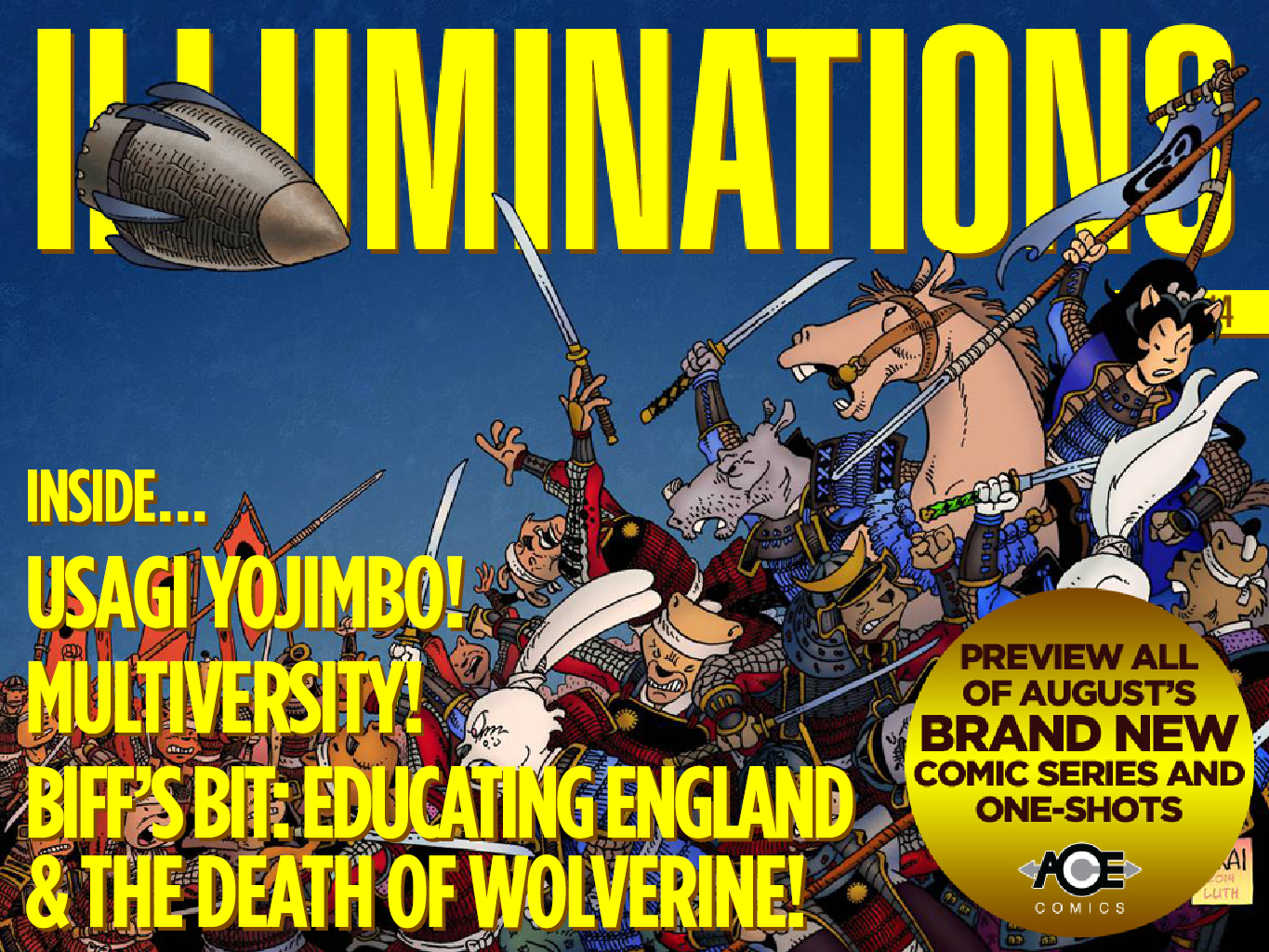 Visit our Illuminations page, for previous issues.