Looking ahead to next year, the latest edition of Illuminations features all of January's key new series and one-shots!
From cover star Hellboy: Winter Special, to Swamp Thing, Star Wars: Obi-Wan And Anakin, Faith, Spider-Man / Deadpool and Pencilhead, you'll find twentyseven new titles from the big five publishers along with a handful of choice independent books on offer.
'Novel Ideas' coughs up another sixteen selected graphic novels including Witchblade: Borne Again Vol.3, Batman: Arkham Knight – Genesis, Nameless, My Little Pony: Equestria Girls and Color Your Own Deadpool.
'Biff's Bit' is well worth a read as he looks at Tom Hart's beautiful and heartbreaking upcoming book, Rosalie Lightning.
You can also see October's Graphic Novel Top 20 Chart, featuring Star Wars, Jupiter's Circle, Fables, Injection and Bitch Planet.
Hit the image below to open the pdf file for FREE, then read online or save it for later!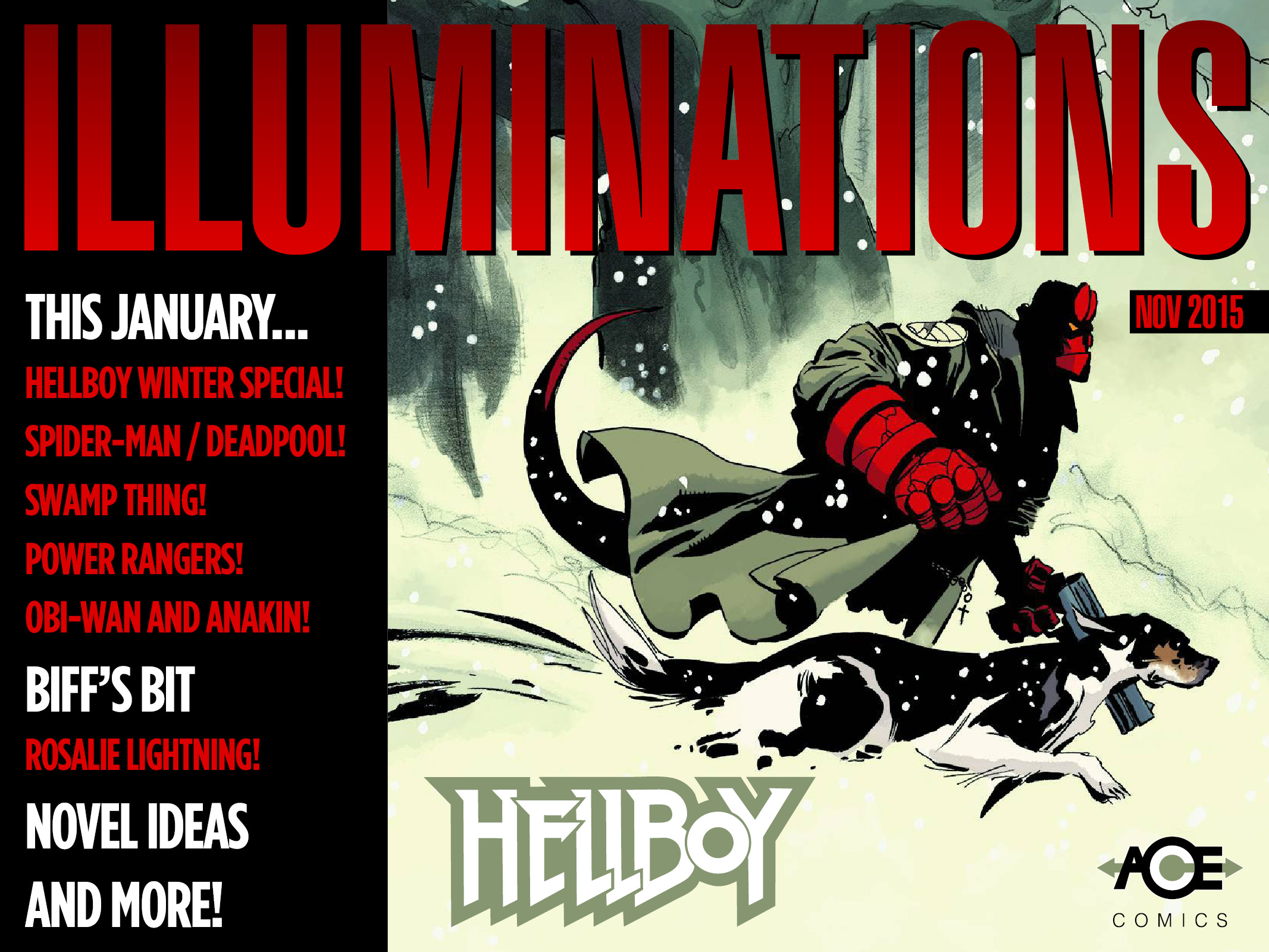 Visit our Illuminations page, for previous issues.